Well, it's come to the time of the year where I'd normally do a nice roll-up of all my year's reading, listing everything I read with very brief thoughts on each, linking to my incredibly well-written reviews (yes, that was sarcastic).  And I may yet do that.  The trouble is, I'm basically four months behind on book reviews.  So there's no way I'm going to go back and write individual posts for all those and THEN do my wrap-up.  How about this?  I'll list here everything I read but didn't review, scrawl down some brief thoughts on them, then put together the whole list and my list of favorites in a future post.  Mmkay?
The thing is, I've been having trouble getting books read, and my overall output is down this year.  Actually, I just checked, and my raw total of books is actually up, but my average book length is down.  So maybe it's coming out in the wash.  But I certainly feel like I'm reading less than I should.
I have the Take Me To Your Reader podcast, and that takes up a fair bit of time and quite a lot of energy, so that's one reason.  But really it's just that since I'm having more trouble getting through books, I have a harder time justifying sitting down to write about the ones I do finish.  Instead, I'd rather be reading more books.  Vicious circle, isn't it?
So how about I just dive into this thing, eh?  Oh, by the way, I do tend to write up some quick thoughts on Goodreads when I finish a book, so you could always follow me there:
https://www.goodreads.com/Handwasher
The Fixer, by Joseph Finder
Joseph Finder is extremely reliable when it comes to perfect summer reading.  I've now read eight of his books, and none of them has failed to entertain me.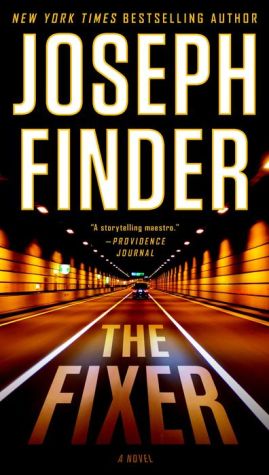 I read this one on our family vacation back in August, in which I had what might be the perfect vacation day: I slept in, had French toast and pancakes for breakfast, coffee on the back porch in the beautiful Central Oregon sun, watched a baseball game (Hisashi Iwakuma no-hitting the Orioles!) and read half of The Fixer.  After I finished it the next day, I felt like summer was officially over.
Things that make Joseph Finder books exactly what I look for in a vacation read:
1. They stand alone (generally)
2. Short chapters! (keeps the pages turning, leading to the "just one more chapter" phenomenon)
3. Great narrative greed (see previous parenthetical)
To me, summer reads are less about intricate plots and more about the ride.  So if you missed this one this year, queue it up for next summer.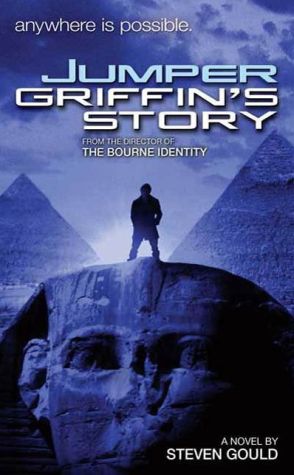 Jumper: Griffin's Story, by Steven Gould
I read this one in preparation for our Jumper podcast, as it ties in much more closely with the film than the rest of the series does.  And as such, it's a cool read, giving you a bit of flavor about essentially how the movie could have been so much better (though we all still enjoyed the film).  It follows the more interesting character of Griffin (portrayed by Jamie Bell) as he discovers his powers and the Paladins.  Good stuff if you're a series completist.  Just keep in mind that it's essentially the Jumper Expanded Universe, and not canon at all with the rest of the series.  The series is awesome, by the way.
Graphic Novels: Blackest Night, Forever Evil, Supergirl Vol. 1: Last Daughter of Krypton, and The Flash: Out of Time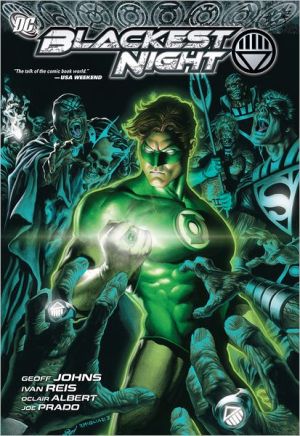 I'll go in reverse order here.  If you read my previous graphic novel roundup, you'll know I've been enjoying the New 52 Flash books, so this is just the latest.  Good stuff.
I've also been enjoying the Supergirl television show, though it's not as good as The Flash or Arrow.  So I thought I'd check out the New 52 Supergirl.  Entertaining enough, but I probably won't go out of my way to read more.
The other two are a couple of my favorite reads this year.  Both by Geoff Johns, who as far as I can tell can do no wrong.  Forever Evil features The Crime Syndicate, which you can think of as the Evil Justice League, and it's just incredibly awesome to watch Lex Luthor (yes, him) take them on.  Blackest Night is one of the most beautiful graphic novels I've ever read, featuring not just the Black Lanterns, but also ALL THE LANTERN CORPS!  There's a point in the book when the power rings duplicate themselves and begin deputizing existing DC superheroes/villains into the Corps, and I completely geeked out about that.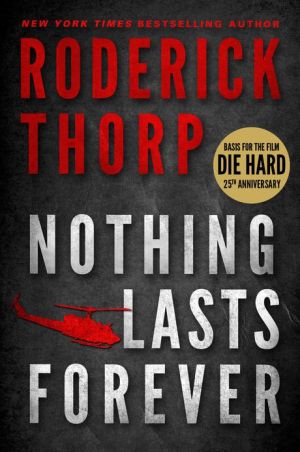 Nothing Lasts Forever, by Roderick Thorp
This was another podcast read, as it's the basis for Die Hard, which was our Christmas pick this year.  The film is a pretty faithful adaptation, with changes that make sense for making a blockbuster movie.  Listen in to the podcast if you want to hear us talk about those.  (I'm not sure I recommend the book, though it's a decent read.)
Rendezvous With Rama, by Arthur C. Clarke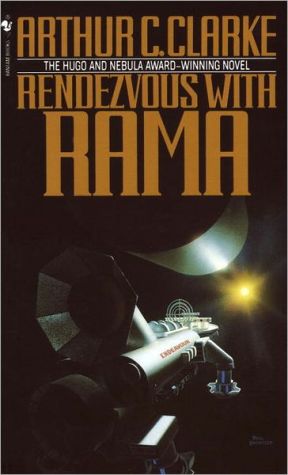 This is a tough one and probably deserves its own post.  But, it's not getting one.  This book is a classic of the genre by one of the Big Three (if you don't know them, it's Asimov, Heinlein, and Clarke), introducing the concept that an object is detected moving toward Earth, and when it's determined to not be a natural object and will pass through the solar system and then be gone forever, mankind has to figure out how best to study it.  I honestly wasn't thrilled with the read and don't plan on reading further in the series.  It's all world building, which isn't my thing, and I think it'd make a better TV series than a book.  But I'm a heretic about a number of things.
And what is with Clarke and his weird marriage ideas?  Childhood's End had the concept of temporary marriage contracts, and this one has astronauts having wives on multiple planets.  Maybe his home life wasn't happy.
My son had this assigned in school, so I picked it up so we could talk about it.  It's a powerful first-hand account of The Holocaust, and as such is haunting and horrifying in many ways.  But it's a pretty light touch on the subject, never dwelling too much on gory details.  And it's also quite brief, to the point that I wished it was longer.  Though perhaps this kind of story is best left brief.
Gatefather, by Orson Scott Card
Unfortunately, I think this series peaked with The Lost Gate.  This book is fine and all, but I got worried toward the end that we'd be getting Book Four.  Then I wished we had.  I just wasn't satisfied with the swiftness of the conclusion of the book.  Oh well.
--- - --- - ---
As for right now, I'm re-reading Colossus for the podcast, and then I'll be hitting The Hunger Games again for the same purpose.  I've also started reading Earth's Deep History: How it Was Discovered and Why it Matters.