I've decided not to do a big "Everything I Read This Year" list, because frankly it's just a bit of work to put together and I'm unwilling to do it.  But it's definitely worth the effort to push forward some of my favorite reads this year.
Assuming I finish the book I'm reading (The Blood of Olympus), I'll total 48 books this year, which exceeds my hoped-for 42 (I like to read my age), so that's cool.  I'm pretty sure reading for Take Me To Your Reader contributed somewhat to my increased production over last year (43).
Another cool thing is that when I finish The Blood of Olympus, I will have finished everything I officially started this year, and by officially started I mean anything I added to my online book database or Goodreads.  Normally I have a few danglers, books I decided to read and then didn't finish.  I think maybe my thumb-through process is getting better.  I suppose it may be that I'm getting older and don't want to expend energy reading anything I'm not thrilled to be reading.  This is also borne out in the fact that I didn't read anything bad this year.
However, I read a lot of pretty good stuff, so how about I kick things off with a few picks?
Favorite Fiction
Wow.  I read mostly science fiction this year.  I guess it's hardly surprising, since I now host a sci-fi podcast, but I seriously only read three fiction titles not in the SFF category?  (For the record, The Cay, which is a classic YA title, The Fault in Our Stars, due to my slight man crush on John Green, and Suspicion, which was good but didn't make my favorites).
The Martian, by Andy Weir
I'm sure this one made a lot of Favorites list this year, and what's not to like?  It's basically MacGuyver on Mars, and it's just tremendous fun.  And since it's getting a film adaptation in the near future, this'll be a podcast re-read.  (Strong language warning for the book.)
The Girl With All the Gifts, by M.R. Carey
This one came out of nowhere and might be my favorite read of the year.  Just when I thought nothing new could emerge from the post-apocalyptic genre, there's this.  (Again with the language warning, because despite the title, this isn't a YA book.)
The End is Nigh: The Apocalypse Triptych #1, ed. by John Joseph Adams
I'm seriously enjoying short fiction these days.  And when I said I didn't think anything new could be written, it's because this anthology says most of it.  All the stories are worth reading, and some are simply breathtaking.  Highly recommended.  (I don't have solid memories of the language or other questionable content, but if a story is objectionable, turn to the next one.  Okay, there's some alternative lifestyles featured, but since those actually exist, I'm not sure why they'd be offensive in fiction.)
The Day of the Triffids, by John Wyndham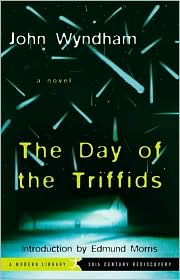 Easily my favorite podcast read of the year, this one has some marvelous meditations on the effects of isolation in a post-apocalyptic world, and the prose is simply beautiful.  The "dude wakes up in a hospital as civilization falls" thing has been done to death since this one pioneered it, so it'll seem pretty familiar, but it's awesome.  And there's this podcast about it…(get comfy if you're going to listen, because it's about two hours long)
Favorite Non-Fiction
Extreme Medicine: How Exploration Transformed Medicine in the Twentieth Century, by Kevin Fong, M.D.
This one is a fascinating tour through the incredible advances in medicine during the twentieth century.  It's extremely accessible and interesting, and inspires an admiration for those who push the boundaries of exploration, whether in the traditional sense or the scientific/medical sense.
All You Want to Know About Hell: Three Christian Views on God's Final Solution to the Problem of Sin, by Steve Gregg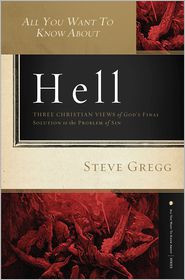 The excellence of this book is only matched by how lame (and long) a title/subtitle it has.  If you've only heard of the "burn in flames forever" view of hell, this book is a must-read.  It's far from the only view out there, and just may not be that well supported by the Bible.
  Once again Steve Gregg steps into some controversial territory but manages to give fair treatment to all views.  Unless you're in the majority view and you didn't know about the other views.  In which case you'll feel like you're being ambushed by a heretic.  It's not the book's fault you don't know what you're talking about.
Stuff Matters: Exploring the Marvelous Materials that Shape Our Man-Made World, by Mark Miodownik
Winner of the 2014 Royal Society Winton Prize for Science Books, this one had to make the list. Another extremely readable, extremely interesting read that makes for great dinner party conversation.
Bigger Than the Game: Restitching a Major League Life, by Dirk Hayhurst
I've now read three of Dirk Hayhurst's baseball memoirs, and I'm told I skipped the best one, but that doesn't keep the rest of them from being amazing.  This one is perhaps less funny than the others, though it has its moments of hilarity, too, but it's a very profound book.  We tend to look at the lives of professional athletes as charmed and easy.  Hayhurst shows us that on the fringes of the big-time, it's no picnic, and even for those who make it big, there's a whole lot of crazy that's just covered up by success.
A quick runner-up here is The Bible's Cutting Room Floor: The Holy Scriptures Missing From Your Bible, by Joel E. Hoffman.  Just tremendously well-written and engaging, providing lots of interesting info on the history of the Bible and some of the well-regarded but excluded books that even sometimes show influence on the text of the Bible itself.
--- - --- - ---
If I had to name a book that disappointed me this year, I'd probably go with A Game of Thrones.  It's probably unfair, because a.) epic fantasy just isn't my bag, b.) I read it out of a sense of cultural necessity, and c.) it's probably the most over-hyped book in the history of history.  Apart from that, I just didn't find it very, well, special.  Martin's prose isn't anything to write home about, though it has an uncluttered and easy way of world-building that's to be admired.  His over-reliance on dream sequences drove me crazy, as it always does in any book (looking at you, Rick Riordan).  But again, it's not my kind of book, so it's hardly surprising I didn't love it.
And that wraps things up for another year.  I'm several books behind on book reviews, but with podcasting and stuff, I just haven't had much time to get them written.  I'll catch up eventually, probably.  Maybe I'll do a combined catch-up review.  Hmmm.